Research Themes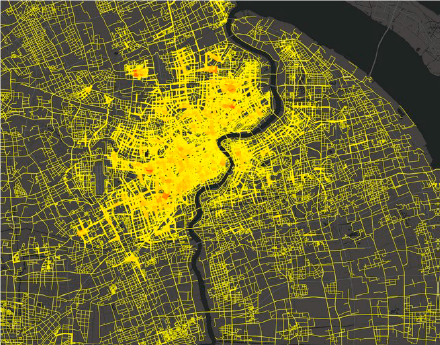 Multimodal Transportation Network Analysis
Multimodal Transportation Network Analysis: large-scale data-driven performance assessment encompassing public transit, cars, bikes and pedestrians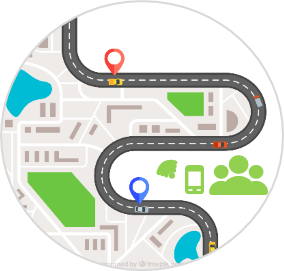 Emerging Technologies and Smart Transportation
Integrate new technologies such as connected and automated vehicles, shared mobility, and electric vehicles into the transportation system to make our infrastructures smarter, safer and more efficient in moving people and goods.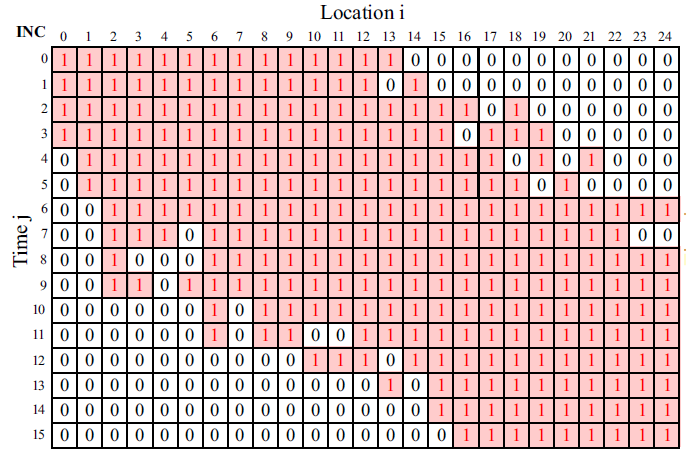 Traffic Operations
Design operational schemes and strategies to improver users travel experiences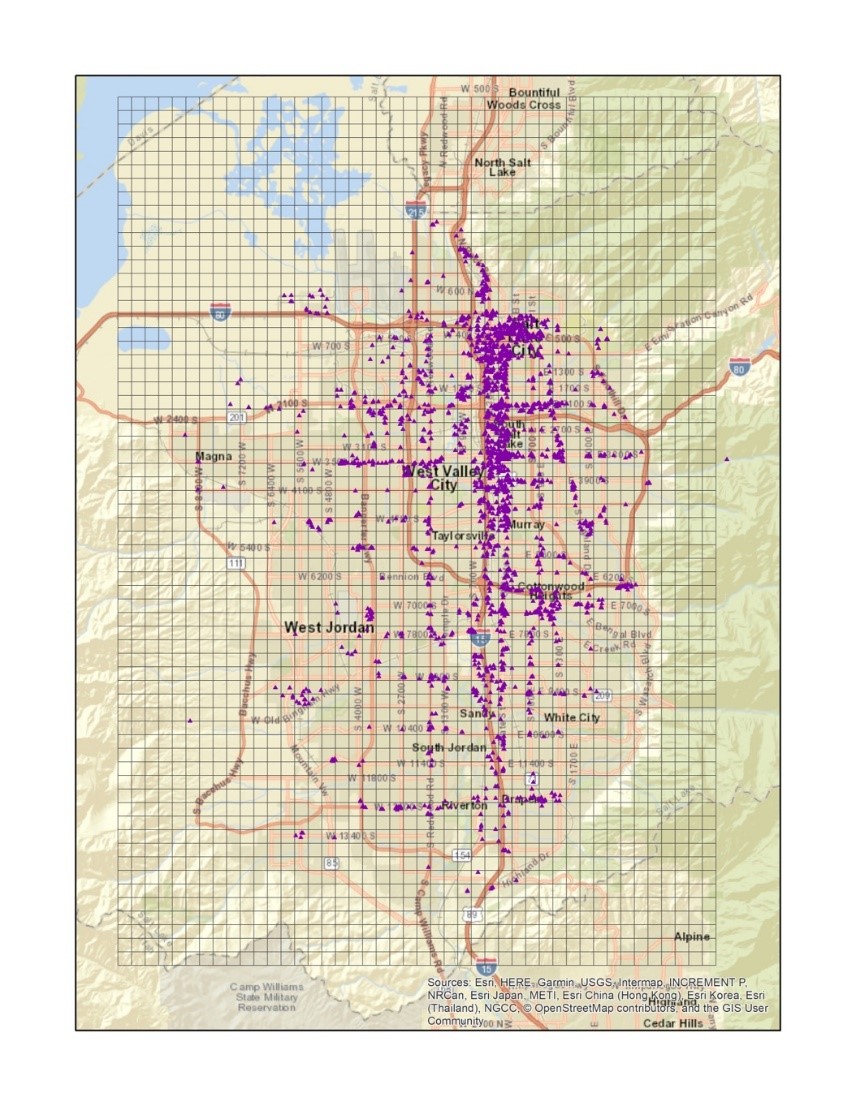 Transportation Planning and Optimization
Examining the existing transportation infrastructure and design for future needs, goals and polices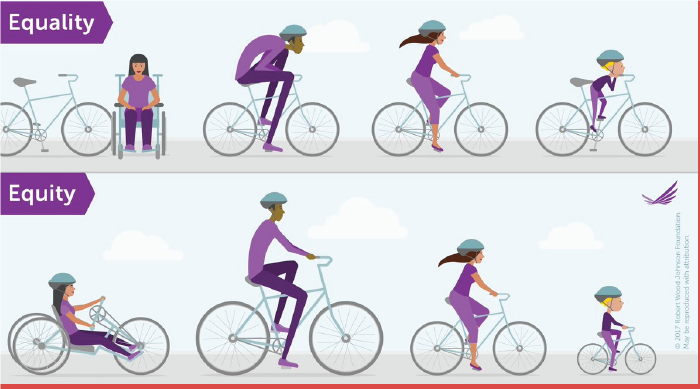 Equitable Mobility
Design a transportation system to provide quality infrastructure and solutions to historically marginalized people and underserved communities, and to meet the diverse needs of all community members.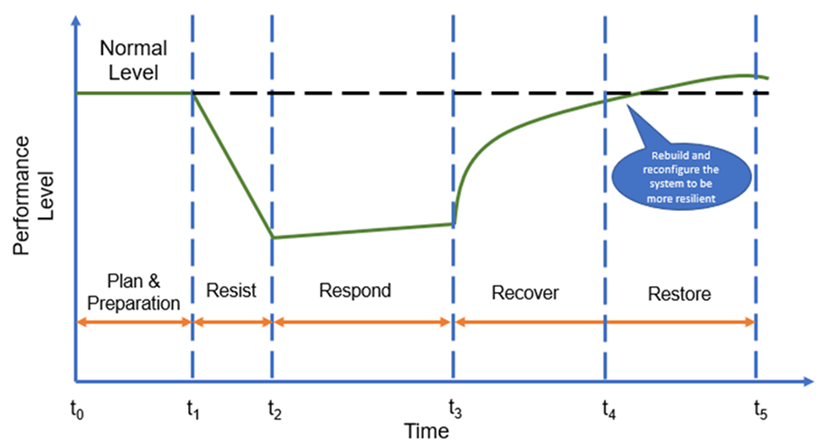 Civil Infrastructure Sustainability and Resilience
Design our civil infrastructure system to retain, react, overcome, and adapt to adverse system perturbations from natural and man-made disasters.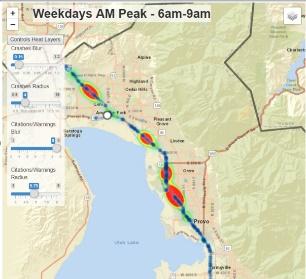 Traffic Safety
Study our road infrastructure condition and the behavior of drivers, passengers, pedestrians, and motorcyclists to reduce crash/fatality/injury and develop countermeasures to promote safe alternatives.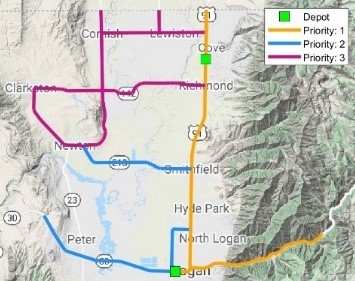 Infrastructure Operation and Maintenance
Ensure civil infrastructure assets are functioning through new ways of data collection, infrastructure health diagnosis, and assistance with decision-making in an automated, safe and efficient fashion.
---
FEATURED PROJECTS
Multimodal Transportation Network Analysis
The project utilizes a bi-objective spatiotemporal optimization model for the strategic deployment of BEBs to minimize the cost of purchasing BEBs, on-route and in-depot charging stations, and to maximize environmental equity for disadvantaged populations. The research could help transit agencies develop optimal deployment strategies for battery-electric bus systems, allowing planners and decision makers to create transportation systems that better serve livable and sustainable communities. The team is currently working expanding visualization functionality of the developed tool to enable detailed spatiotemporal monitoring of components for the BEB system (e.g. locations of BEBs, the state-of-charge of batteries, charging station energy consumption at each specific timestamp), so that the integration of BEBs into the power/grid system as well as its operating condition could be better understood.
Transportation Safety
UTAPS-CDI
The Utah Transportation and Public Safety – Crash Data Initiative (UTAPS-CDI) is a continuous effort to manage and provide services related to crash data and crash data integration. Our UTAPS-CDI group is supported through a partnership with the Utah Department of Transportation and the Utah Department of Public Safety. Additional details of some features of this project can be found in the summary provided here
NCHRP 17-86: Estimating Effectiveness of Safety Treatments in the Absence of crash Data
Crash modification factors (CMFs) and functions are developed from historic crash data and help safety professionals estimate the expected safety impacts of specific roadway treatments. There has been a significant amount of research to develop CMFs for common safety strategies and many are included in the AASHTO Highway Safety Manual (HSM) and Federal Highway Administration (FHWA) CMF Clearinghouse. However, there are many instances in which developing reliable CMFs with conventional crash-based evaluations may not be practical or possible. The objective of this project is to develop a procedural guide for using alternative measures of safety in the absence of crash data for developing crash modification factors and functions and other quantifiable measures in the absence of crash data.
NCHRP 17-89a: HOV/HOT Freeway Crash Prediction Method for the Highway Safety Manual
This project fulfills an analytical gap, providing a safety prediction methodology specifically for freeway facilities with High Occupancy lanes and provides a stand-alone approach by using one-direction models for freeway segments, entrance speed-change lanes, and exit-speed change lanes.
usRAP Safety Assessments in Utah
Systemic approaches to roadway safety analysis, such as the one provided by usRAP, are gaining momentum in the U.S. The second edition of the Highway Safety Manual will incorporate a chapter on systemic approaches and some of the results for new pedestrian and bicycle analysis are based on iRAP methodologies. An added benefit of these systemic approaches, including usRAP, relies on the "proactive" nature of the analysis because there is no need for crashes to occur in order to flag or identify high-risk locations. The University of Utah collected over 8,000 miles of roadway in Utah part of the Federal-Aid route system. Our team is planning on maintaining states routes, conducting research on calibration, and performing assessments to maximize the use of usRAP for safety improvements.
Emerging Technologies and Smart Transportation
Estimating Electric Vehicle Charging Demand Using Machine Learning and Urban Informatics
Technological advancement and supportive policy have accelerated the acceptance of electric vehicles (EVs) in the past several years. The main drive behind the adoption of EVs are financial savings, environmental benefits, as well as driving comfort. Yet obstacles remain for EVs to achieve their full potential. These obstacles include battery capacity, charging time, and charging station availability, just to name a few. The project utilizes real-world charging data and resorts to machine learning and network theory-based approach to predict charging demand and optimize EV public charging.
Inferring Mobility Patterns from Vehicle Probe Data
The ever-increasing spatio-temporal data reveal travel patterns of millions of people, which can support various transportation studies. Our team works with different data providers (INRIX, HERE, TomTom) and delivers visual analytics tools that facilitate analysis of massive mobility data. Since datasets come with different challenges, our team has also developed statistical and machine learning models to correct errors inherent to GPS technology, infer types of vehicles producing data, and resample observed trips or traffic volumes. Sample trajectory data is animated here
Transportation Planning and Optimization
MIPS: Paratransit Fleet Management Software
The Americans with Disabilities Act (ADA) mandates transit agencies to provide door-to-door transportation to people who are unable to use conventional transit. These ridesharing services are typically provided by subcontractors that have fleets of specially-equipped minivans. Our team has developed algorithms to schedule paratransit trips, which have been deployed in operations of half a dozen companies across the US. Deployment in Maryland and corresponding cost savings are described here
Traffic Operations
SHRP2 Naturalistic Driving Study Pooled Fund: Advancing Implementable Solutions –Calibration of Microscopic Traffic Simulation using Naturalistic Driving Behavior
Typically, the validity of microscopic simulation scenarios is evaluated based on macroscopic measures such as travel time, delay, and queues. This is in part due to limitations or inability to collect field data at a microscopic scale (i.e., for an individual vehicle). This project will leverage microscopic driving behavior and car following metrics directly derived from Naturalistic Driving Study (NDS) datasets to develop guidelines to assist and enhance the calibration and verification of microscopic traffic simulation.
Civil Infrastructure Sustainability and Resilience
This grant will support research that will contribute new knowledge related to resource allocation for post-seismic building damage assessment, promoting the progress of science and preserving the national welfare. During emergency relief operations after an earthquake or other disaster, it is critical to accurately assess the infrastructural damage across the impacted region. Critical resources must be allocated quickly, before labor-intensive reconnaissance surveys are able to inspect each building. Thus, certain inspections should be prioritized in order to deliver an optimal damage assessment survey in time to benefit first-response relief efforts. Results from this research will expedite regional hazard damage assessment, which will improve disaster management and thereby help save human lives, ensure ethical resource allocation, and preserve the welfare of our society. The project will prepare future civil engineers, mathematicians and statisticians with multi-disciplinary knowledge, and will broaden the participation of underrepresented groups in research which positively impact engineering education.
Equitable Mobility
The purpose of this research is to synthesize and analyze a disparate suite of publicly available transportation data to develop a methodological framework for constructing race-specific driving patterns to address racial profiling of drivers by the police. The first objective of this project focuses on the design of innovative methods to integrate both geographic and transportation data with varying spatial and temporal resolutions for resolving the denominator problem and creating a generalizable framework for estimating racially motivated traffic stops. The second objective focuses on measuring and establishing the validity of the methods used to determine racial profiling by using open source policing data to evaluate the racial and ethnic distribution of individuals who would be stopped if the police were not racially biased while simultaneously accounting for police activity in a location. The third objective focuses on the design of an open-source distribution platform for the developed methods and redistributable data, and made available through well-documented Python and R front ends to facilitate the use, re-use and expansion of the methods and data used for this project. When combined, these measurements, methods, and statistical models will inform policymakers and law enforcement agencies about biased police practices and provide a blueprint for improving outcomes and reducing the cycle of distrust between the police and communities of color.
This Excellence in Research will promote social equality and improve transportation accessibility for millions of transportation-disadvantaged (TD) Americans by supporting fundamental research on a novel Interoperable Transportation Service Roaming (ITS-R) System. This ITS-R system enables independent mobility service providers to willingly share their vehicle fleets and demand information in order to reduce their operational costs and improve service quality for their riders. The central research hypothesis is that inter-type and inter-provider barriers in TD mobility services can be mitigated through coordinated decision-making at the organizational (service provider) and individual (rider) levels. The successful completion of those research tasks would yield a set of new mechanisms, optimization methods, and behavioral findings that are critical for TD population groups to benefit from the ITS-R system. The research findings will also inform paratransit regulatory agencies in making effective financial and operational policies.
Infrastructure operation and maintenance
UDOT: Optimizing winter road maintenance
The Utah Department of Transportation (UDOT) manages a fleet of 650 snow plow trucks that ensure mobility and safety on our roads. Our team developed an arc-routing engine to improve the efficiency of UDOT's winter maintenance operations. Application of our optimization algorithms led to substantial reductions in vehicle-miles traveled and turnaround time. Sample routes for the city of Logan are provided here and here
Monitoring operations at Utah airports
About 97% of US airports are not equipped with control towers, which limits their ability to keep records of aircraft operations. Having accurate operations counts across 20,000 non-towered airports is important for fair allocation of Federal and State funds. To overcome this challenge, our team has developed a computer-vision based system to count aircraft operations and differentiate them between landings and departures. A video demo of our system is provided here